About Us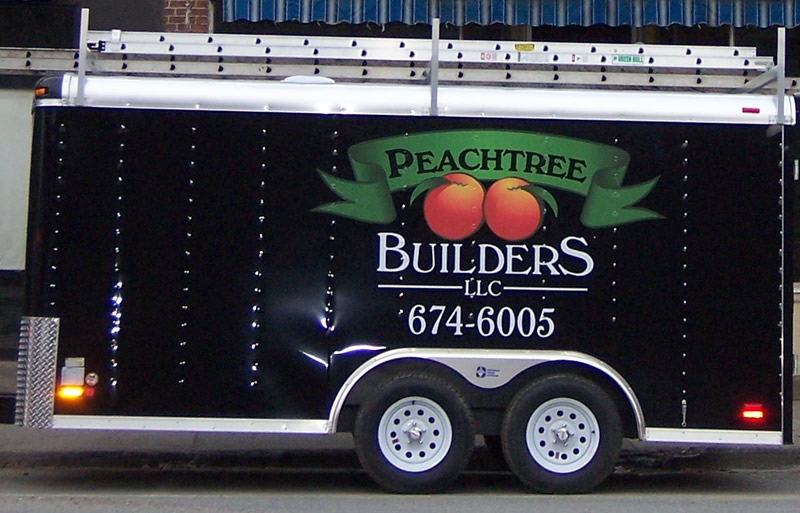 Peachtree Builders, Inc. is a full-service building and remodeling company specializing in rehabilitation, additions, and remodeling projects. We have successfully completed many projects in the Upper Valley of New Hampshire and Vermont.
Founder and President Richard Nelson started his building career in the spring of 1984 as a carpenter apprentice and knew right away that the building industry was where he could thrive with his unique skill set of being good with people and a having a love for creating. Richard quickly grew through the ranks from apprentice, to carpenter, to lead carpenter, to manager. He has continued education through the years in a variety of ways. One of the most successful has been in attending Yestermorrow Design/Build School in Waitsfield, VT, where he continues to enhance his skills.
Peachtree Builders, Inc. is committed to providing continuing education to all the team members - from the top down - we realize that it is imperative that we are up-to-date with the latest developments in our field so that we can share this knowledge with you. Over the years, we have built a strong relationship with venders, sub-contractors, architects, and engineers who share our vision. We firmly believe that the client´s needs are of paramount importance, so we treat you the way we want to be treated: with respect.

Vision
* A passion for equipping our clients with the knowledge and tools necessary to communicate their wants and needs to us, so that we can work as a team to ensure satisfaction on all fronts.
* A commitment to the process of exceeding expectation through integrity, relationships, and results.
* A commitment to respecting and caring for all team members, including clients, employees, sub-contractors, architects, and engineers.
We care for the environment by using conservation and sensible building practices. We are truly blessed to live and work in many towns in the Upper Valley, and strive to be a socially responsible member of the community.

Goal:
to be the best at what we do by building relationships that last, providing our team members with continuing education, and constructing buildings that serve us well and look good, too.
---
Our Mission
Peachtree Builders is dedicated to working in partnership with our clients to meet or exceed their expectations, achieve their goals, build their dreams, and invest in their future. By providing knowledge and expertise and helping our clients understand the sometimes complex issues associated with building and remodeling, we will build trust and ensure positive outcomes. Peachtree Builders has a strong commitment to working and communicating with integrity, building healthy relationships, achieving excellent results, and continuing to educate our clients, team members, and communities. In addition, we consistently explore practices that incorporate conservation with appropriate materials in order to create buildings that respect the environment, while serving our clients well and providing an aesthetic look.
---
Core Values
We value:
Integrity in our commitment to personal and corporate honesty
Building and maintaining healthy relationships
Accountability to self and others
Continuing education
Personal and corporate growth and development
A contagious passion for our craft
The practice of treating all other people and their needs as important as – if not more important than – ours
A collaborative spirit: working together in all of these areas to achieve excellence
---
Employment
We consider ourselves to be amongst the best in the Upper Valley, and we are looking for a few of the best to join us.
At Peachtree Builders, Inc., we understand that our greatest assets are our employees, and we go out of our way to make sure our employees are provided with satisfying, encouraging, and challenging opportunities.
As a Peachtree team member, you will have the unique opportunity to gain knowledge in all areas of the building trade.
Equal Opportunity Employer
As an equal opportunity employer, we will not permit discrimination against any employee or applicant because of race, creed, color, sex, national origin, or beliefs. This commitment includes, but is not limited to: hiring, placement, promotion, transfer, recruitment, solicitation for employment, training, and rates of pay or compensation, selection for training, layoff, or termination.

NOTE: Peachtree Builders, Inc. maintains a drug-free work force. All job offers will be contingent on passing a pre-employment drug test.
Use our Contact Us form to enquire about current openings. Put a brief summation of skills in the comments section.